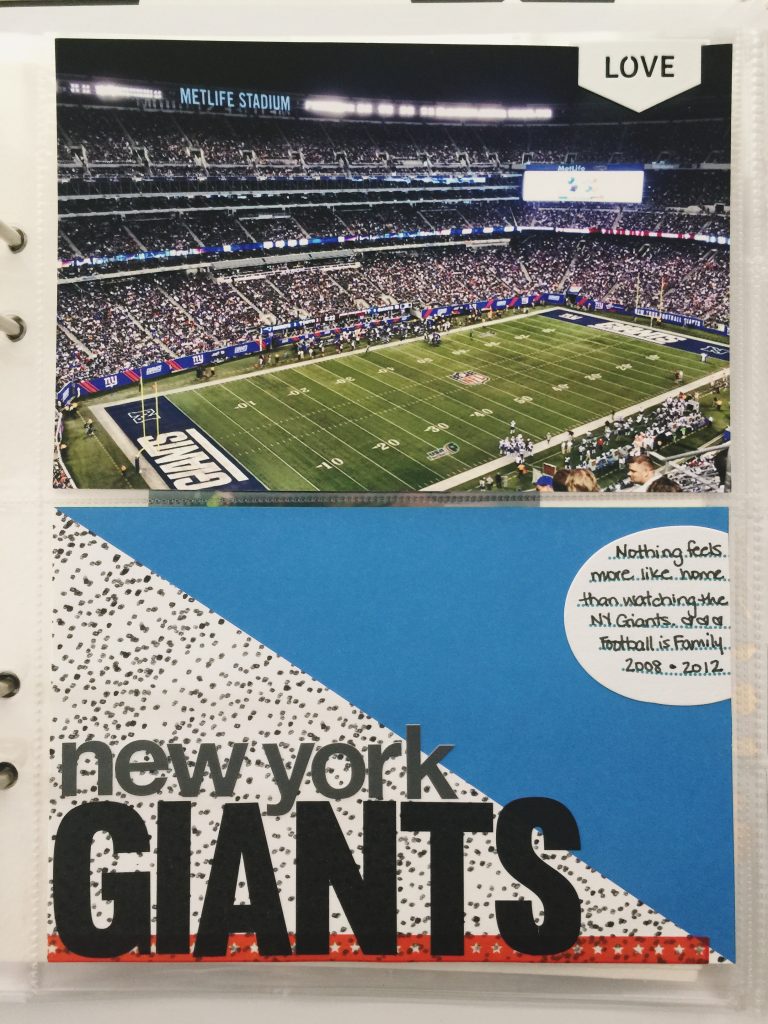 Prompt: What's your Favorite Team
[vc_row][vc_column][vc_column_text]
Who is Your Favorite Team?
This week's feminist scrapbooking prompt: Who is Your Favorite Team?
Who is your favorite team? Are there a group of people out there that you just root for no matter what? Maybe you want to approach today's prompt by documenting your favorite professional sports team (like I did).
Maybe you want to approach the prompt documenting a team that you're on. Maybe you have a great team at work? Maybe you play on an awesome softball team, maybe you're the best cheerleader at you're daughters soccer match, maybe you're #teamlogan, just like me?
For this prompt document a story about your favorite team.[/vc_column_text][/vc_column][/vc_row][vc_row][vc_column][vc_single_image image="24011″ img_size="full"][vc_column_text]
Here are some additional ideas:
Document a story about a team that you play/you've played on
Document a story about why you're more of a lone wolf person
Document the story behind why this is your favorite team
Document a time you went to go see your favorite team
Use this feminist scrapbooking prompt or any of the additional ideas in a creative project this week and share it with us here on the ALP. You can upload it to your personal gallery or your favorite social media application. Link up your project in the comment section below to share it with the rest of the Awesome Ladies.[/vc_column_text][vc_column_text]
Can't wait to see what you make!
Link up your project in the comments below! [/vc_column_text][/vc_column][/vc_row]