Sunday Shares – 25th February 2018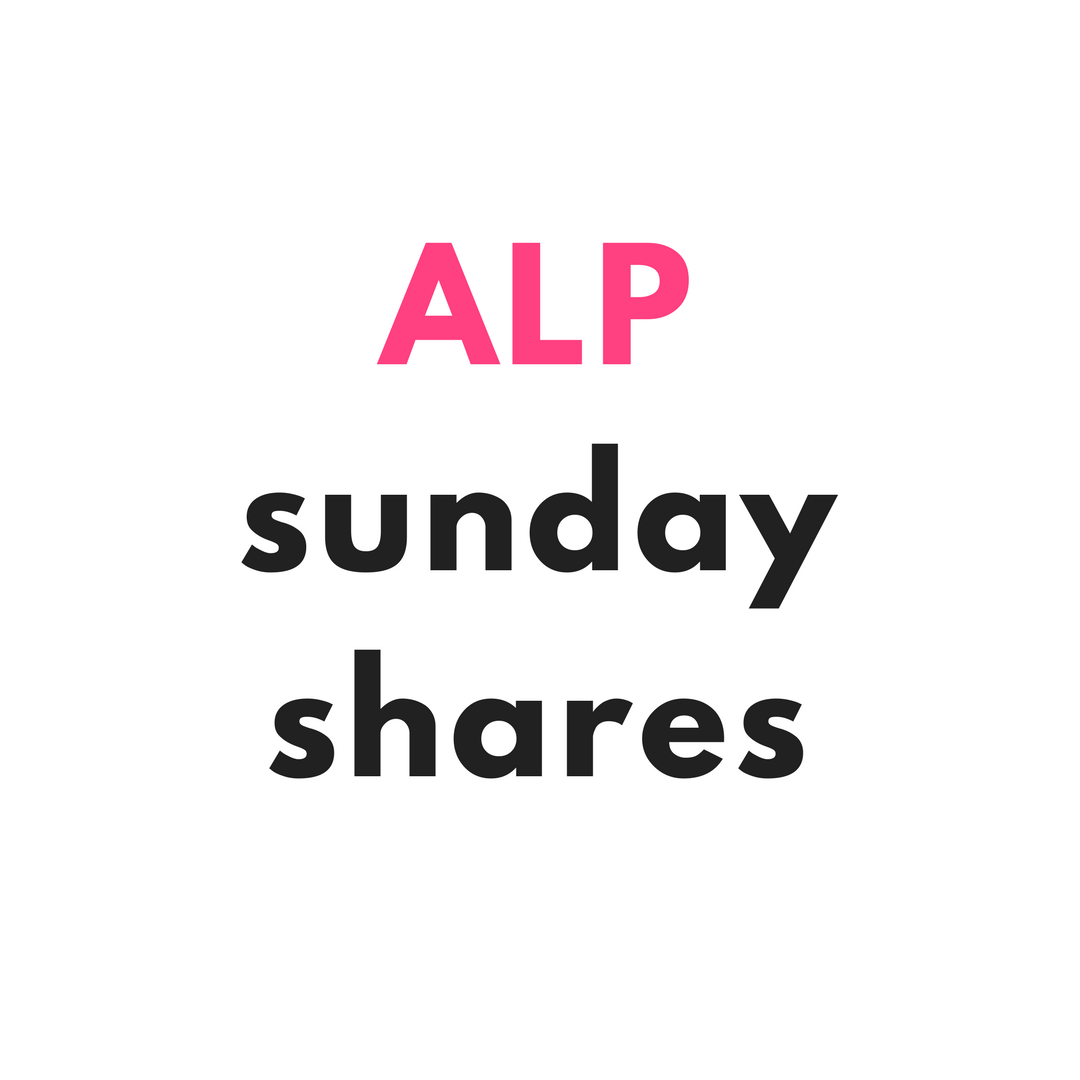 Welcome back to Sunday Shares and our second member spotlight. This month we are spotlighting Theresa Moxley.
Hi, I'm Theresa Moxley, aka Larkindesign, and I live in Kernersville, NC.
How long have you been scrapbooking?
I've been scrapbooking for 15 years, since I became pregnant with my biological son.
How would you describe your scrapping style?
All over the place! So probably eclectic – I love really simply graphic style but also love heavily embellished with tons of glitter and texture.
What drew you to Awesome Ladies?
I've followed Kristin for so many years and love that she is honest and real and true to life. I feel pretty much the same way. I also was looking for a project that would allow me to do monthly work and give me a space to do that safely. I am drawn to feminism and feminist/womanist theology and so I've been wanting to do some work with that from an art perspective. I discovered about two years ago that I am a survivor of childhood sexual abuse (as the daughter of a former missionary) and am using my art and memory keeping to help me grow through this process. This has been an awesome way to accomplish that.
Who are your favourite crafters?
I am incredibly inspired by our community as a whole, simply for the sheer volume of unique work and inspiration – it's never ending! I admire Heidi Swapp for her business sense and her strength and honesty in her own life experiences (grief and loss). I admire Amy Tangerine as an amazing artist and influencer, and also because her work is vastly different from my own and it stretches me! And I am so thankful for the people who follow me and encourage me every day to keep going, keep creating, keep pushing even when it's hardest. Those encouraging words are giving me life in my artistic journey.
If you had to pick your 2 favourite pages which 2 would you pick and why?
This is a recent one I did and I love it because the smile on my face – a few years ago I had no idea I'd be happy ever again. I am proof that you can go through hell and come back even better than before!!!!
This one is an oldie but it's one of the first layouts I created that I had that little spark of excitement and butterflies in my stomach because I love it so much. It's from 2004 and that's my Nick, who is now 13!
Fast Five
1. scissors or paper trimmer? Trimmer – I can't cut straight for anything!
2. glue dots or glue or other? Temporary tape runner all the way, I always wind up lifting things back up!
3. traditional/pocket pages/both? Pocket pages are my jam!!!
4. M&Ms or Skittles? Eww, neither. Reeses please!
5. vanilla or chocolate? I love chocolate!
You can see more of Theresa's work in her gallery.
Until next time,
Stay Awesome!
Caroline
ALP Gallery Fairy