How to Support Your Favorite Women-Owned Small Businesses
an amazing guest post by the Studio Sisters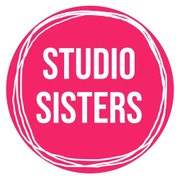 Hey everyone, it's Katie and Taylor here from Studio Sisters! If you don't know us, we're sisters, and we run our Shop Studio Sisters where we make and sell cute vinyl stickers in our top 1%-ranked Etsy shop, and we help other creatives learn how to grow their business as well!
Today we want to share with you 6 ways that you can support your favorite Woman-Owned Small Businesses because we all have favorite businesses, or we have friends/family with Etsy shops, and if you don't know how to support them, we have ideas for you!
But first…here are some AMAZING stats about women-owned businesses we just *had* to share with you!
83% of Etsy shop owners are women
There are 13 million+ woman-owned businesses in the U.S.
Women-owned businesses employ more than 9.4 million people in the U.S.
In 1972 women-owned businesses only represented 4.6% of all businesses. In 2019, they represented 42% of all U.S. businesses!
Are you ready for the list of ways you can support women-owned businesses?
Okay, Let's jump right in.
Share their work
This can be through reposting their work on Instagram stories, talking about it with your friends and family, or posting links to their products or services on Facebook. This is such an easy, but effective, way to support your favorite businesses.
Connect with them and cheer them on
Show up and participate!
When they go live on Facebook, be there!
When they invite you to an event, be there!
When they offer up a challenge or a contest, join in!
If you aren't in a position to support their work by purchasing it right now, be their cheerleader and really support them by engaging on their posts, leave nice comments and connect with them. Really tell them how amazing you think it is that they started their own small business, or message them and tell them how cute you think their work is.
And I know we all hate the word "algorithm," but by commenting on their Instagram posts, and interacting with them on social media, you can help their posts show up!
Purchase from them
If you are able to support your favorite small businesses financially by purchasing their work, trust me when I say this, you will make their day. This isn't a big box store, so anytime you make a purchase from small biz, you are supporting a woman's dream. It means the world to them.
Leave them a 5 star review
Don't forget to leave them a review. If you loved the item, a 5-star review can really help grow their business and tell others what you loved about the product or service, or mention how great the customer service was, or better yet, include a photo in your review.
Share photos of your product
This is so easy to do in your Instagram stories. If you have supported a small business or maker, after you have received your package, take a photo after you have opened it and show off how cool it is. Be sure to tag the business, and I bet you they repost it, because they love seeing that you received it, and they love sharing.
Buy them a coffee
No, really. If this is a woman-owned business that you know in real life, maybe she is your BFF or a coworker- Bring her a coffee or tea, or whatever her fave is. Send her a gift card to her local coffee shop. She is working hard, and you will brighten up her day by showing that you care.
How will you be supporting your favorite Woman-Owned Small Businesses? We would love to know, and tell us who your faves are!! We want to cheer them on too.
If you want to learn more about us, find us below!
Check out our sticker shop: shopstudiosisters.etsy.com
Connect with us on Instagram: instagram.com/shopstudiosisters
P.S. Do you run a woman-owned business yourself? We want to help YOU! Get our best resources for small creative businesses and etsy sellers on our website, including our Free Etsy SEO Guide at www.shopstudiosisters.com