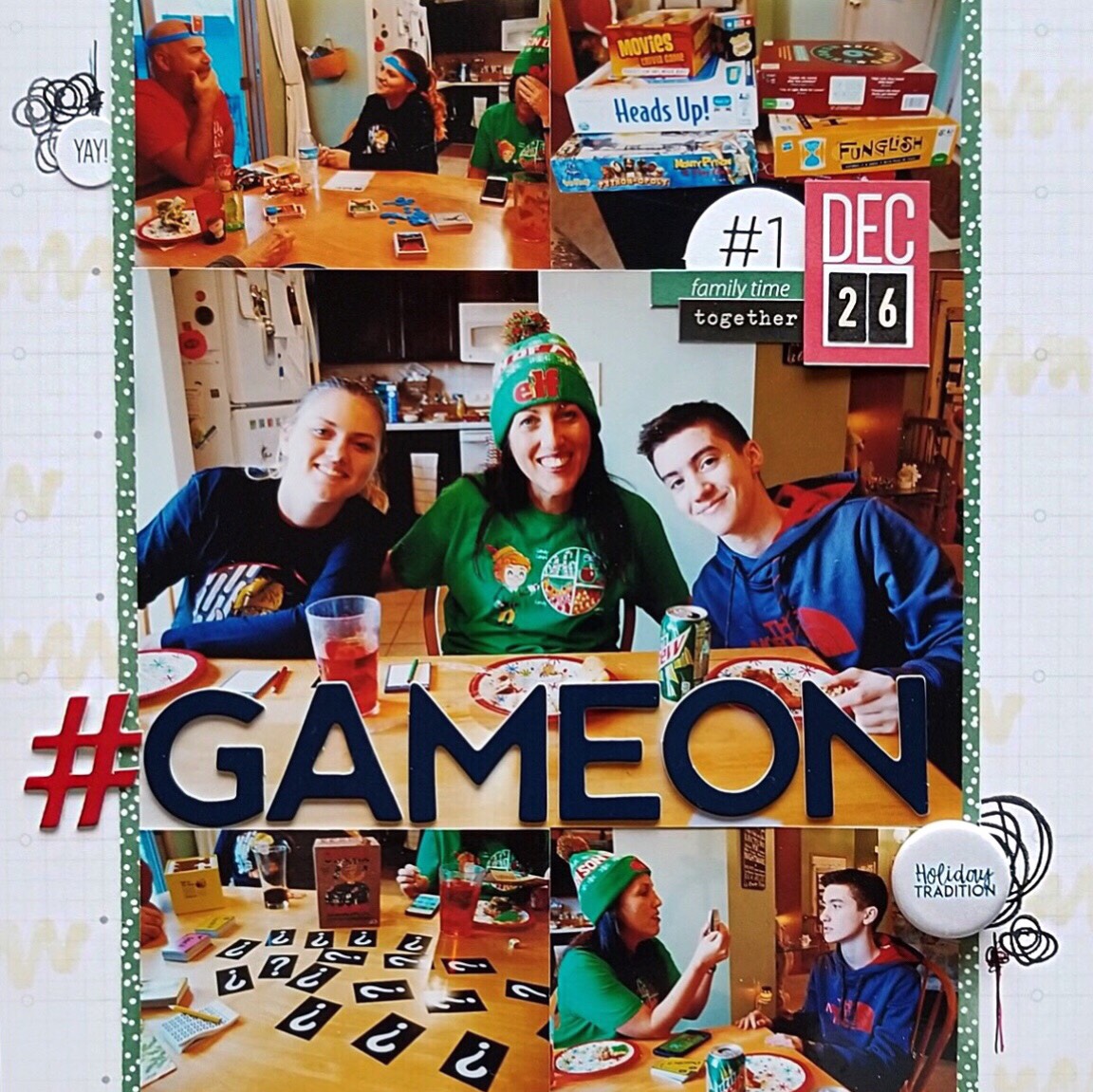 ALP Trend Watch Challenge Bonus Mini-trend: Scribble It!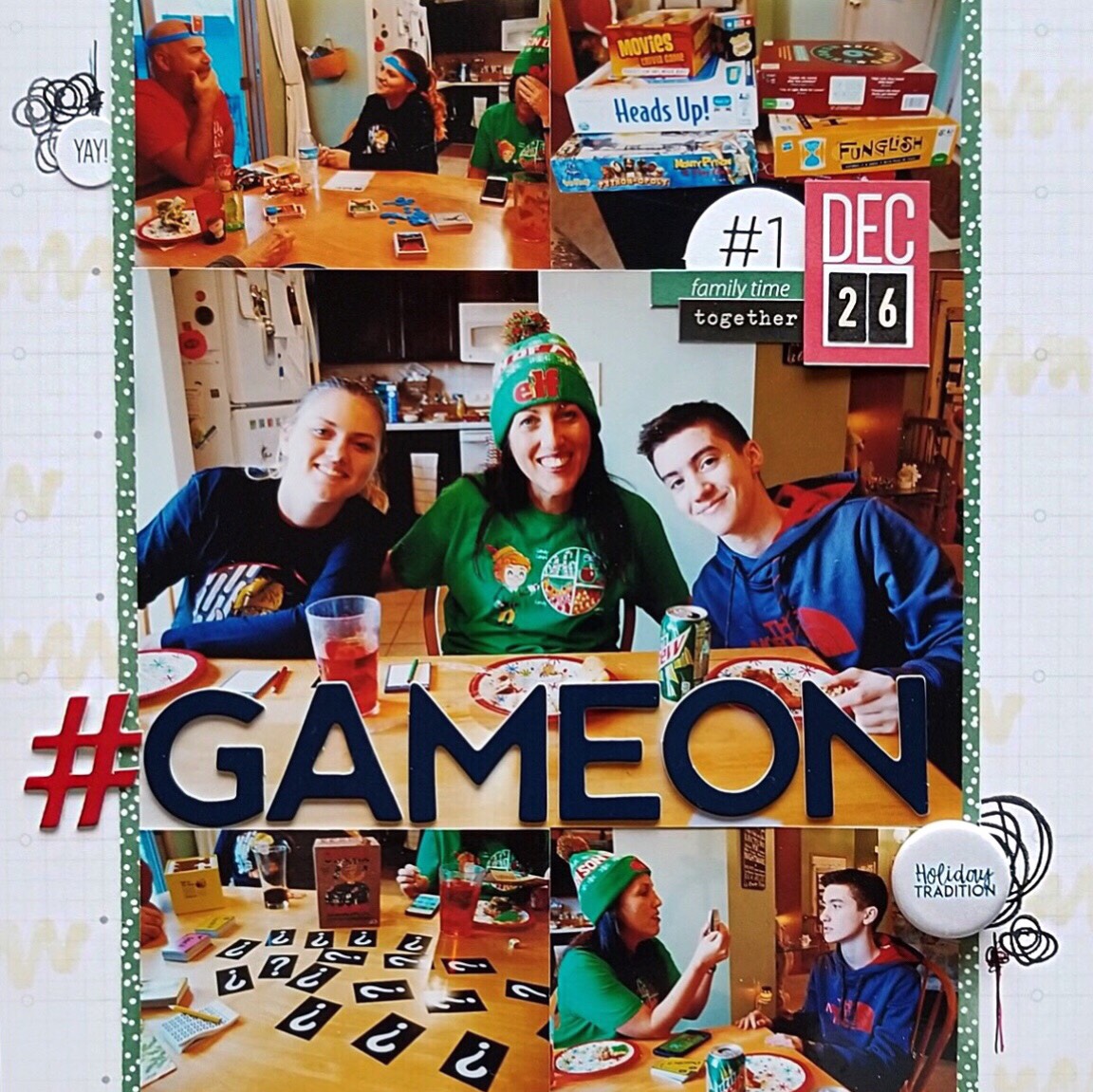 I know we already had a Trend Watch Challenge earlier this month (See Triangle Time), but we are rapidly approaching the end of 2017, and I wanted to make sure we made it to an even 12 trends by the end of the year. So, I decided to throw in a bonus mini-trend: Scribbles!
Have you noticed any scrapbookers (or art journalers) adding a touch of personalization to their projects by adding some scribbles right to the page? I have, and even though it was totally outside my comfort zone at first, I wanted to give this trend a try. Since I knew I could make my scribbles either free-hand or with stamps, I thought I'd pick a page where I could try them out in both ways!
For my attempt at this challenge, I chose to add some scribbles to the background of an already photo-heavy layout that had very little white space on which to scribble. I realized I actually already had two different scribble stamps in my stash!
I used an amazing, bold squiggly line from rukristin's awesome stamp set (which you can find in the shop here), to stamp some subtle scribbles on my background with a light-colored ink, and then I used two different scribble stamps from a new set from Feed Your Craft to add some messier-looking scribbles in black and gray to create some simple, scribbly embellishment clusters at the top and bottom of the page. I added some free-hand scribbles with straight lines to the clusters to finish the clusters off.
Personally, I was MUCH more comfortable using the stamps than I was free-handing the scribbles (and I'm still not totally sure I really pulled them off), but I'm glad I tried both ways out, and I think I'll feel more free now to experiment with this trend as a result. I already sometimes play with messy stamping, ink splatters, ink smooshing, and those fun little "nests" of string on my pages, and I think of this new scribbling trends as being in the same category of those techniques – something personal and purposely imperfect to add to a page to keep it from looking too much like
With this attempt, I wanted to add a playful touch to a playful page, but in general, I think I'll prefer to pull out this motif when I'm telling a "messier," more introspective story. Do you use scribbles in your scrapbooking? If not, how would you incorporate them? What kinds of stories would you tell?
To play along with this challenge, just upload a project to the Awesome Ladies Project (in your personal gallery) and share the link in the comments on this post. Just log into your free ALP account and visit your personal gallery on your profile page (click "Register" at the top of the page if you are new to this site). We'd also love it if you share your projects on Instagram using the hashtag #alptrendwatch in addition to the usual #awesomeladies #feministscrapbooking and #theawesomeladiesproject hashtags. Feel free to tag me (@scrappylikeafox) in your post so I see your creations right away!