The Daily Pages Habit in a Box
Everything you need to get started with Daily Pages in a perfectly curated kit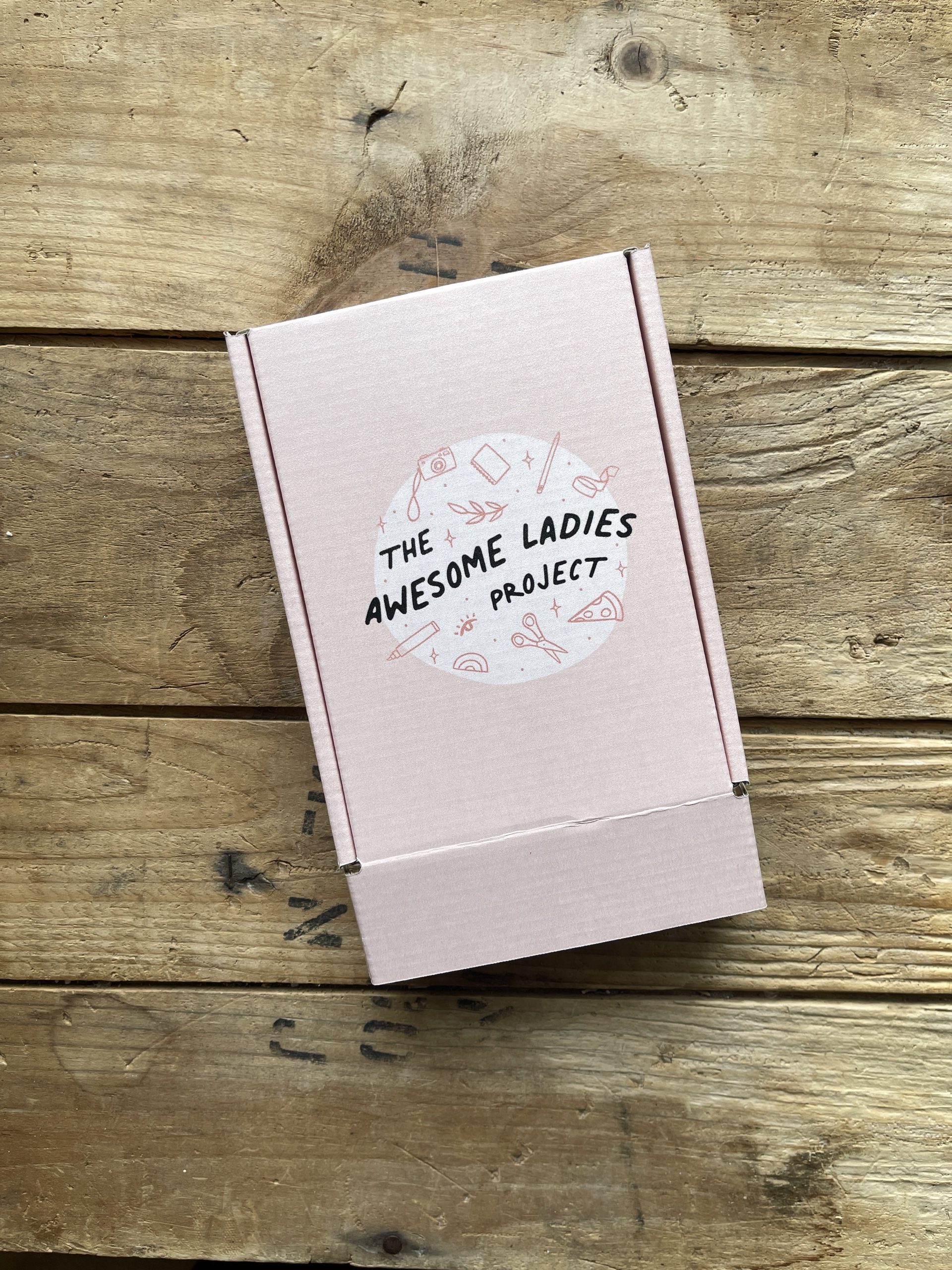 If you want everything you need to get started with the Daily Pages Habit delivered right to your door —
The Daily Pages Habit in a Box is exactly what you need. 
You've already made up your mind to start your own
Daily Pages Habit.
The Daily Pages Habit in a Box will help you get started right now without having to make any decisions on the supplies you need.
How much are you procrastinating starting Daily Pages because supplies are an issue?
Maybe you don't have anything yet.
Maybe you don't know what to use.
Maybe you just want new things for this project.
This is a simple, easy, accessible, and tangible way for you to get started with the Daily Pages Habit
Kristin put all of the hard work into thinking about exactly what supplies you need to get started with the Daily Pages Habit. So you don't even have to worry about what notebook to get, or what pen to use, or even worry about what to create inside your Daily Page notebook each day!
Now close your eyes and imagine that someone personally crafted a special place where you can store all your Daily Page Habit supplies. Well, guess what. It's true, rukristin personally designed these sturdy boxes to make this kit empowering, inspiring, and green.
This kit is a zero-waste product.
And if you join us for the Daily Pages Bootcamp, there will even be a tutorial using the tissue paper). This box is designed to be a portable place to store not only the amazing supplies that come in the box, but other little bits you pick up along the way.
This is a simple, easy, accessible, and tangible way for you to get started with The Daily Pages Habit.
This kit includes:
my favorite pen (a black Pilot Multi Ball)
two rolls of my favorite washi tape
my favorite starter notebook (hand-stamped on the back cover)
8 exclusive stickers with illustrations by the amazing Em Randall
4 brand new Currently List Sheets; two original and two modern
A Daily Pages starter guide with tips and ideas for how to get started as soon as you open your box
and a unique box designed by rukristin for you to hold your Daily Pages Habit supplies
You are also invited to join us for the Daily Pages Bootcamp on Saturday April 17th! This first-ever live hands-on event is brand new and will teach you everything you need to know to get started with this amazing project.
BONUS! If you purchase the kit and Bootcamp, you'll get FREE SHIPPING on you're entire order (international too!). This discount will also appear automatically when both items are in your cart.
By the way, hi. I'm rukristin: Feminist Scrapbooker. I've been doing this scrapbook thing for 20+ years (I totally started in high school). I've been creating scrapbook pages for myself, scrapbook stores, magazines, teaching classes, and anywhere else that would let me share my love for this way of telling our stories.
A few years ago, I started a little daily creative habit for myself, making scrapbook pages inside small notebooks. Later on, I started sharing my pages inside my community, The Awesome Ladies Project. Soon after, I started offering daily livestream demos every day, and the community has skyrocketed ever since.
Now I'm excited to offer the Daily Pages Habit in a Box to help you get started with this awesome project asap. It's got my favorite products, great resources and so much more. Pick yours up today!